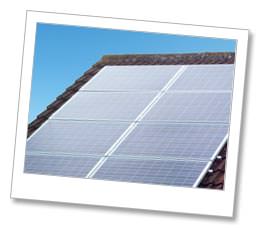 Electrasolar are a locally based established company who design, install & maintain Solar PV systems in Peterborough, Cambs, UK.
We offer high quality, high value solar Photovoltaic systems in Peterborough and local villages;
are locally based;
bring a personal touch that national companies can lack;
belong to the RECC assurance scheme for domestic solar PV installations;
are MCS certified for the installation of Solar Photovoltaic systems.
If you are looking for a Peterborough Solar PV installation company you can trust to install solar panels on your home or business premises then please get in touch, we'd love to hear from you.
From a straight-forward, no nonsense survey, and questions answered without unrealistic promises on performance, through to an unobtrusive, efficient, quick and tidy installation and a detailed user manual, and no hidden extras plus friendly aftercare service, Electrasolar is a firm we would have no problems in recommending to anyone contemplating purchasing a solar PV system – Solar PV installation in Peterborough