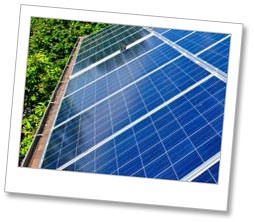 Electrasolar are a locally based established company designing, installing & maintaining Solar PV systems in Bedford, Beds, UK.
We are locally based;
bring a personal touch that national companies can lack;
offer high quality, high value solar Photovoltaic systems in Bedford and surrounding areas;
belong to the RECC assurance scheme for domestic solar PV installations;
are MCS certified for the installation of Solar Photovoltaic systems.
If you want to find a Bedford Solar PV installation company you can trust to install solar panels on your commercial or domestic property then please get in touch, we'd love to hear from you.
Just want to say a big thanks Barry for a complete and professional service throughout. We are happy that we chose an installer that takes pride in his work as well as providing thorough information during installation. All components have been fitted tidily and I am now able to show off the install to friends and family. Will definitely recommend to others – Solar PV installation in Bedford